Preferred Outsourcing Partner by Agencies, Worldwide
We've served over a hundred agencies and businesses with their web development needs, from simple landing pages to complex thousand-pages e-commerce sites, we've done them all.
1,312

Projects Done

186

Happy Clients

845

Business Served

26

Countries Served
Agencies and Businesses Trust GoCrayons
Our clients reduce their costs and increase their rate of growth by focusing primarily on building their business and letting us worry about the fulfillment. You should do the same.
"Go Crayons is perhaps the best web design team I've worked with. They are professional, patient, communicative, talented and fast. Highly recommended!"
"Ron and Go Crayons was a great team to work with. They did an excellent job on my website. They are very knowledgeable with all aspects of website design. He would go the extra mile to get things done to perfection. I will definitely be using them again in the future. Thank you very much."
"They are great guys, has mad skills in woocommerce, he went above and beyond the job description. Very responsive and knowledgeable. Will hire them again and again."
"Go Crayons team are very honest and hard worker. I would highly recommend them for any job, big or small! Don't waste your time with all these other novice people on here, They are the best!!!"
"Go Crayons displayed tremendous skill and collaborated with our team with excellence."
"Go Crayons is my best discovery yet, truly gifted engineers, very easy to work with, very responsible and communicative. Highest recommendations"
"Go Crayons has been excellent to work with. We use them primarily for wordpress developments in which they did an excellent job."
"They know their way around WordPress! Experts who are quick to respond, eager to do a good job, and capable of excellence. A pleasure to work with. Will hire them again without question."
"They are outstanding world class designers and problem solver. Their attention to detail is impeccable, I cannot say enough good things about them. They meet all deadlines, has excellent english skills and the quality of their work is always top notch. "
Our Portfolio
Case Studies
We design for the business. Our designers create beautiful templates and custom designs to fit the business of your client.
Our experienced and creative team provides high-quality outsourced
services based on new trends and creative ideas.
Custom-designed websites for your client's business. Let us design and develop your client's new website with our experienced web designers and WordPress developers with over a decade of experience designing and working with WordPress sites. Each custom website is built to suit the needs of your client, and can be customized however your client wants it.
White Label WordPress Development
Build websites for small businesses by offering our white label WordPress development packages. Exceptional WordPress websites for small businesses completely white labeled and created within two weeks. All websites come with built-in Malware protection, technical SEO implementation, and high quality plugins and royalty-free stock image.
White Label Website Support
Turn web development into a recurring monthly source of revenue. Offer a full-service website support using our white label website support feature. Allocate a certain amount of hours per month on certain projects and bill your clients for any new updates, security patches, or tweaks they want on the site. Fast and transparent white label WordPress support enables you to build a stable client base and recurring stream of revenue for every website sold.
White Label E-Commerce Development
Provide your clients high-converting e-commerce stores using Shopify, WooCommerce, or Magento with our white label e-commerce development service. We take projects to build your client's store from scratch and then upload all products required for the store. We also work with clients who want to migrate to a new e-commerce store and need to migrate hundreds or thousands of product pages from one system to another. Data analytics integration via Google Tag Manager included for every e-commerce store setup.
We work with you hand in hand every step of the way. We take your requests and ensure that you get 100% what you paid for at the time you need it delivered, at the highest quality possible.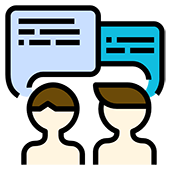 Client Intake and Research
Get all information needed from client
Understand the business and the target audience
Project scope and timeline for deliverables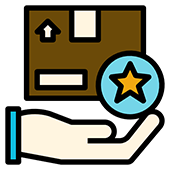 Design and Development
Create designs best for the business
Develop the website and implement best practices
Implement content and install premium plugins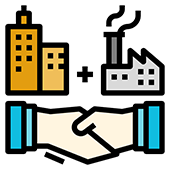 QA and Feedback
Do internal quality checks
Present to Client for feedback and incorporate all feedback
Iterate based on client's feedback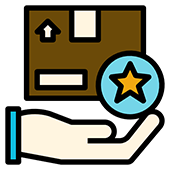 Deployment and Support
Migration of website to live server
Turnover and presentation of Website Manual to client
30 day support upon release
Frequently Asked Questions
Got questions? Let us know. We'll be happy to hop in a call with you and answer all your questions.
Where are you located?
GoCrayons is proudly located in Silang, Cavite, Philippines. We have a 700sqm office in the town proper staffed by more than 50 WordPress developers, designers, and account managers. Our office is open 24/5, although responses may vary at certain times.
What if I want to give small jobs/support jobs?
Yes you can! We also offer WordPress Development Support projects on a per-hour basis. Talk to us to know more.
How long does a project take?
Our initial projects are finished within two weeks upon completion of all initial requirements.
Does this include SEO?
Every WordPress website we create comes with optimized underlying technology, initial content optimization via popular SEO plugins and simple information architecture. Further SEO development may be needed. And as always, the content that you provide weights heavily on the ranking of your site.
Does this include domain name and hosting?
No, although we can manage that for you too. Ask us if you're looking for a partner for hosting and support.
How do I pay?
We invoice via Paypal upfront for smaller projects. For bigger projects or staff leasing, we may ask for an initial deposit and the rest of the payment by the end of the project.
Free Resources
Free DIVI and Elementor Templates
We give away a brand new, free Divi Layout Pack
from our design team straight to you.