Promoshin is a full-service video content production and promotion since 2011. Over 3,500 videos made around the world for bootstrapped startups to Fortune 500 companies, including the BBB, Intuit, Pfizer, NASA, Cisco, Uber, Cinemark, Kaiser, Genentech, Oracle, and Microsoft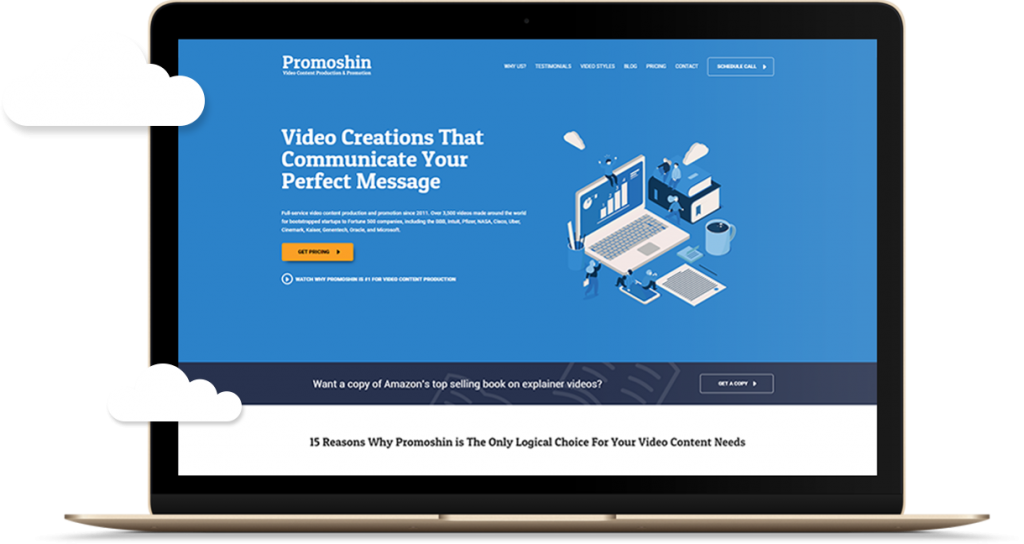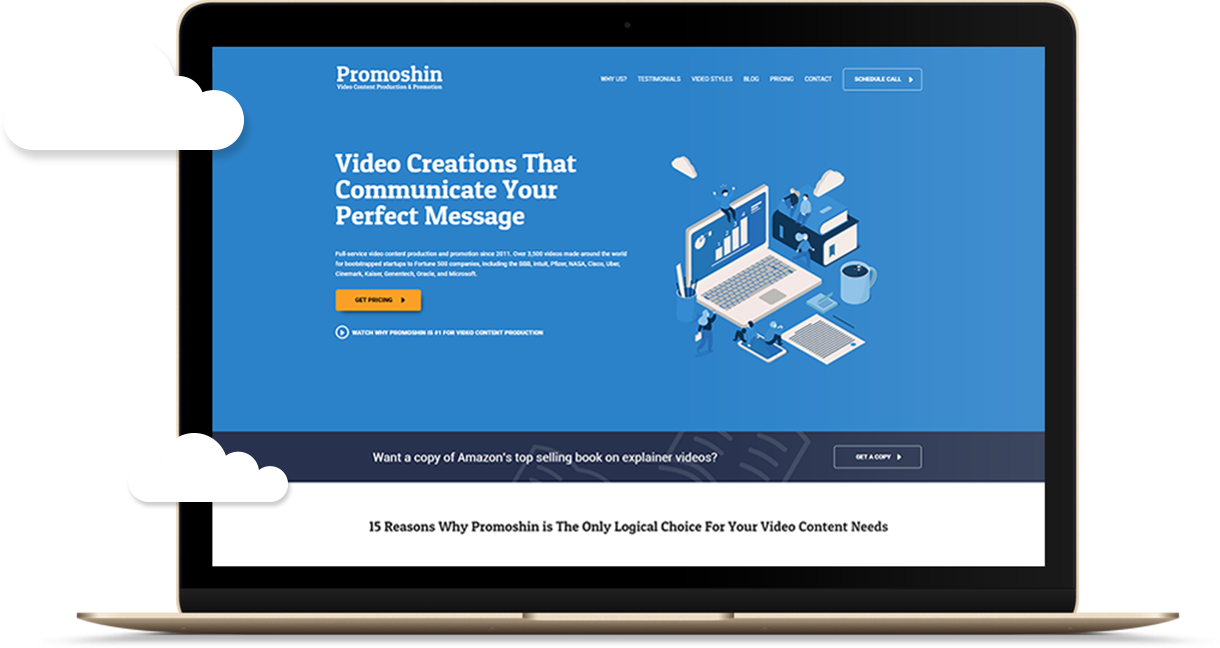 PRECISION DOWN TO THE CORE
Do an extensive research to understand which strategies and technologies to use to perfectly craft the new website based on Jonathan's vision.
Analyze current site's challenges and goals. Discover the existing site build and list out how we can improve it.
Using the details and branding guidelines we have, we design the site's pages and save it on InvisionApp for rapid prototyping.
Convert the approved designs using WordPress. It includes responsive design and extensive testing on all browsers, screen sizes, and devices.
Optimize the site speed and performance. We also reapply and optimize SEO tags to mitigate SEO loss after migration.
Maintain the site and have ongoing improvements for better usability.
THE QUICK BROWN FOX JUMPS OVER THE LAZY DOG
The quick brown fox jumps over the lazy dog
POSITIVELY AND ACTIVELY IN MOTION
As a video production company that specializes in motion graphics, Promoshin wanted to showcase its strength by displaying animation and its portfolio in a streamlined manner and a complete overhaul of graphics utilizing flat style.
Our creative team began with animating the graphics in a 2D animation software before exporting the file to a web-friendly format and implementing it live. Alongside that, all measures are taken to ascertain that every part is designed according to how the client envisions it.
After a grueling process of trial-and-error, revisions and prototyping, the team has arrived with the perfect design that fits the client's visions to a T. While the process was certainly not easy, it was nevertheless a worthy challenge to fully showcase the website with a mixture of looping animation, transitions and a meaty content.
ALL-AROUND FIT AND FLEXIBILITY
Promoshin is all about being reachable to everyone. To
highlight this fact, we made it a point
that every aspect of the design is responsive and
mobile-friendly. We are very much welcoming the
power of mobile browsing to every project we
undertake.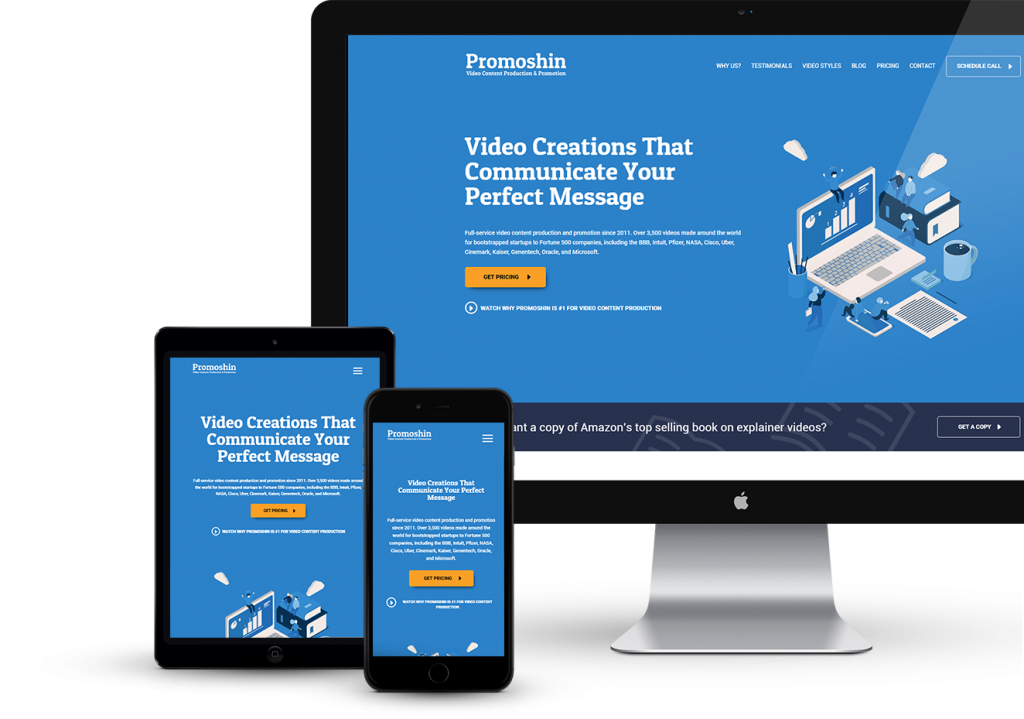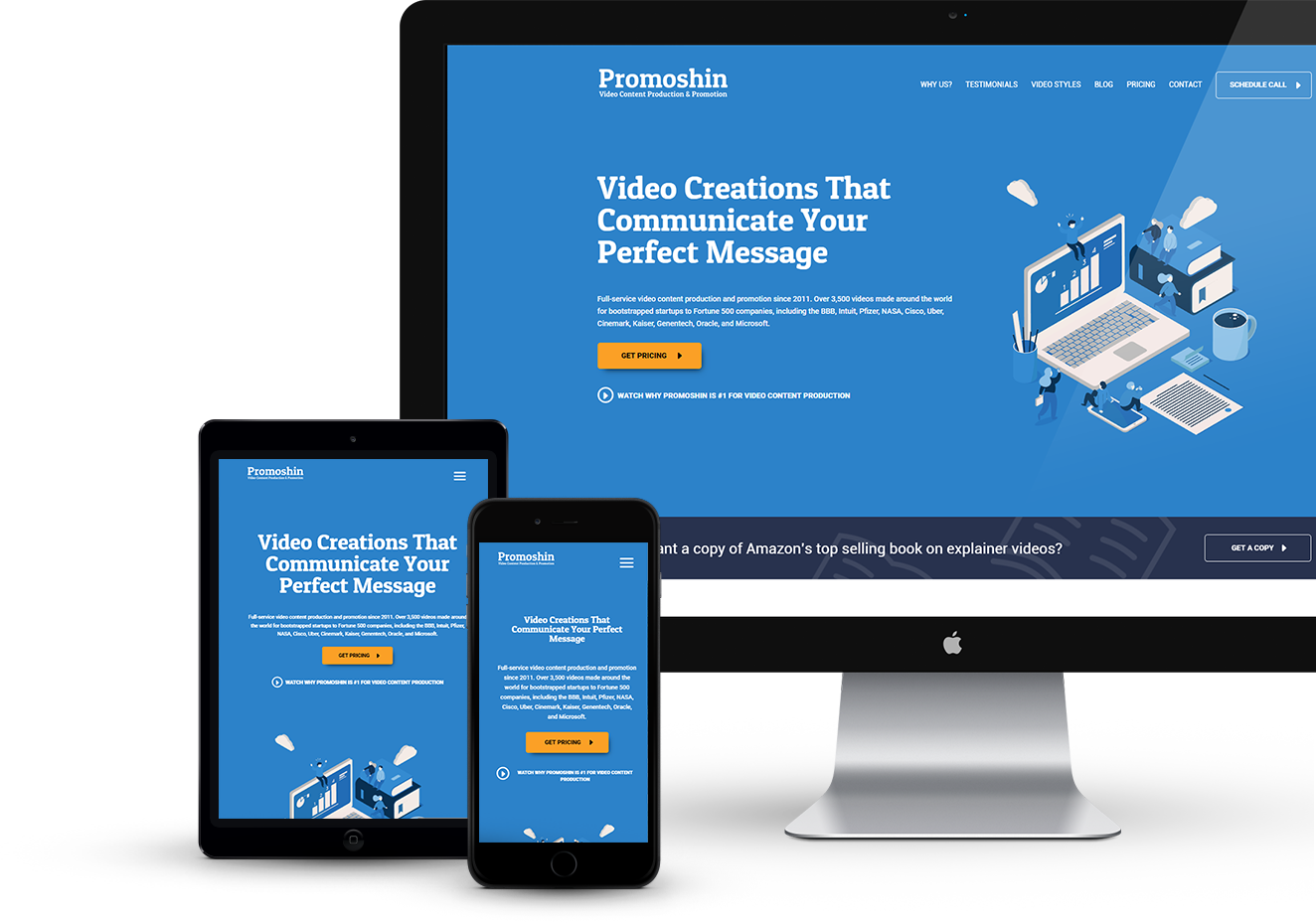 Promoshin stops at nothing to giving the viewer the information they seek. All sections
are practically positioned and coupled with a design to keep it user-friendly. Hefty yet
concise contents are implemented to fully educate the viewer on the brand and the
services it offer.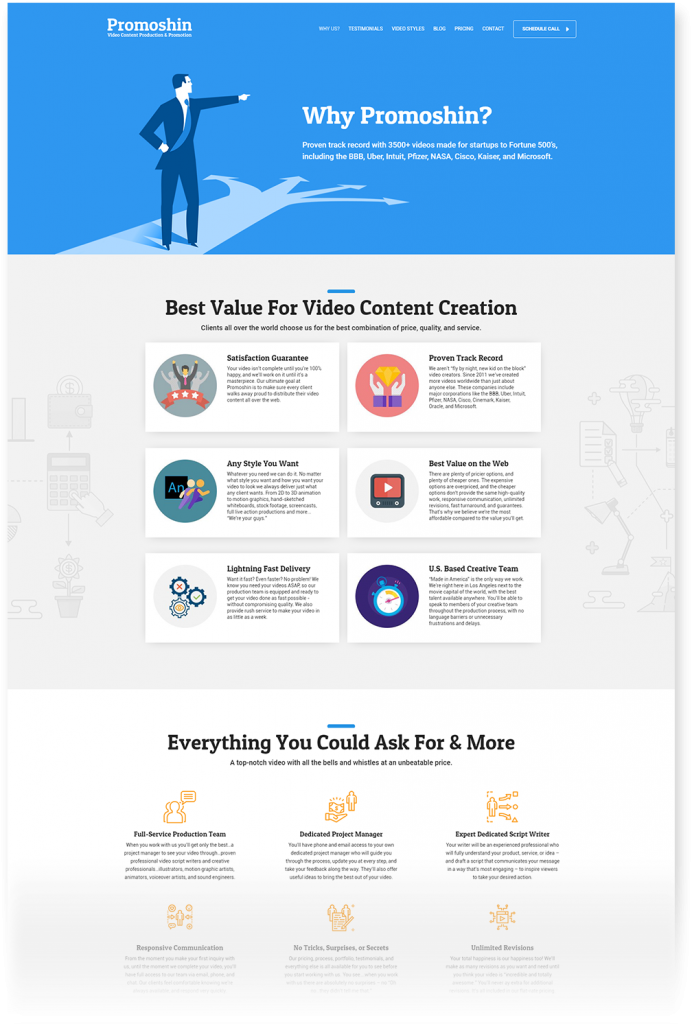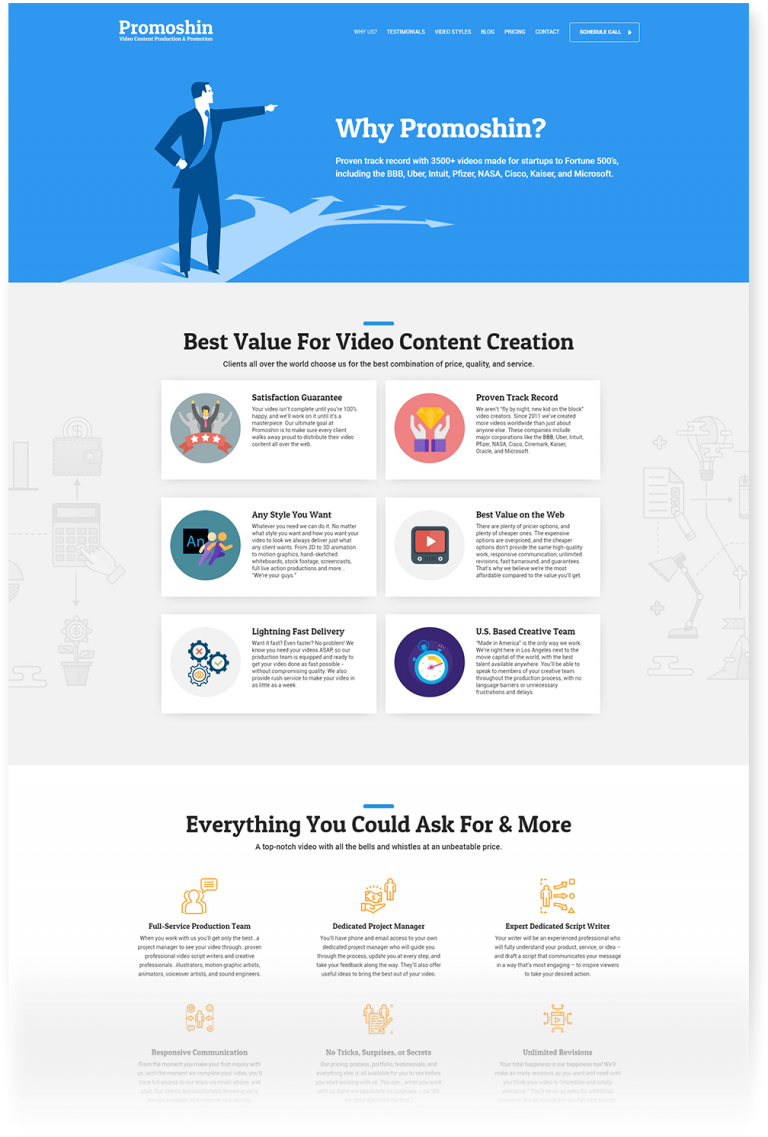 EFFICIENTLY DESIGNED
AND FEATURED
There's good design and then there's an effective design. As connoisseurs of our field, we make it a point to play between the line of effective designing and the client's visions. Promoshin is a testament to our objectives of providing a systemized content.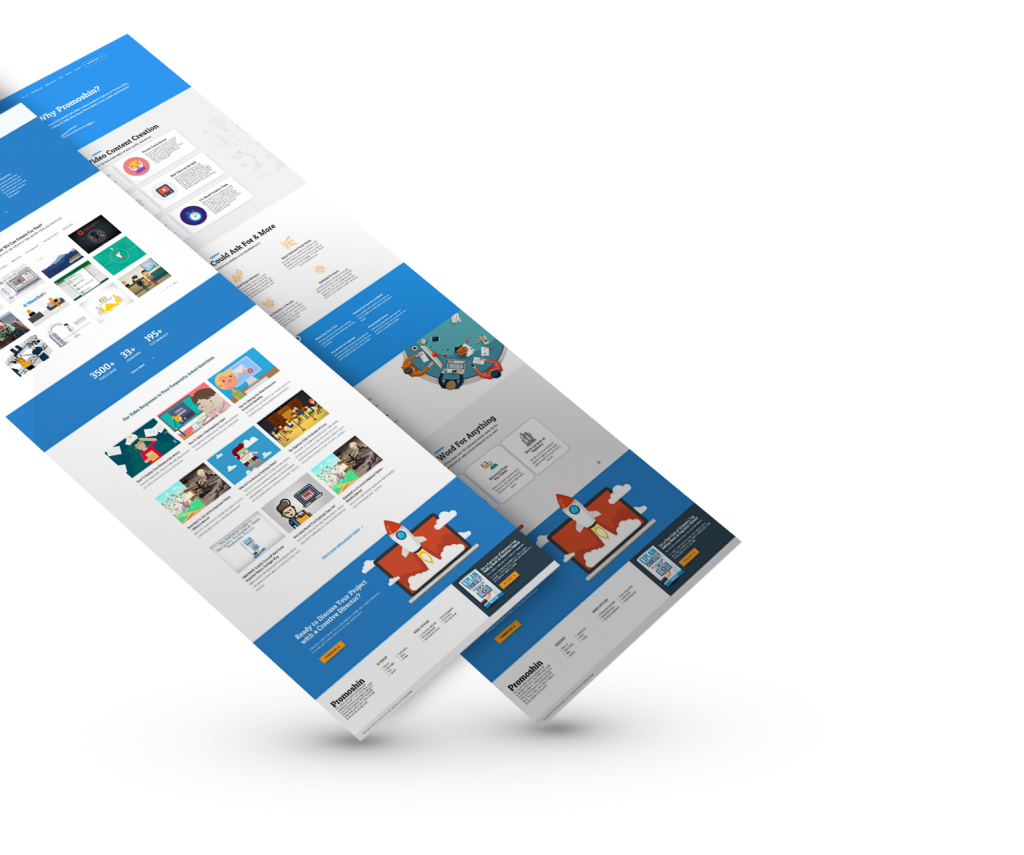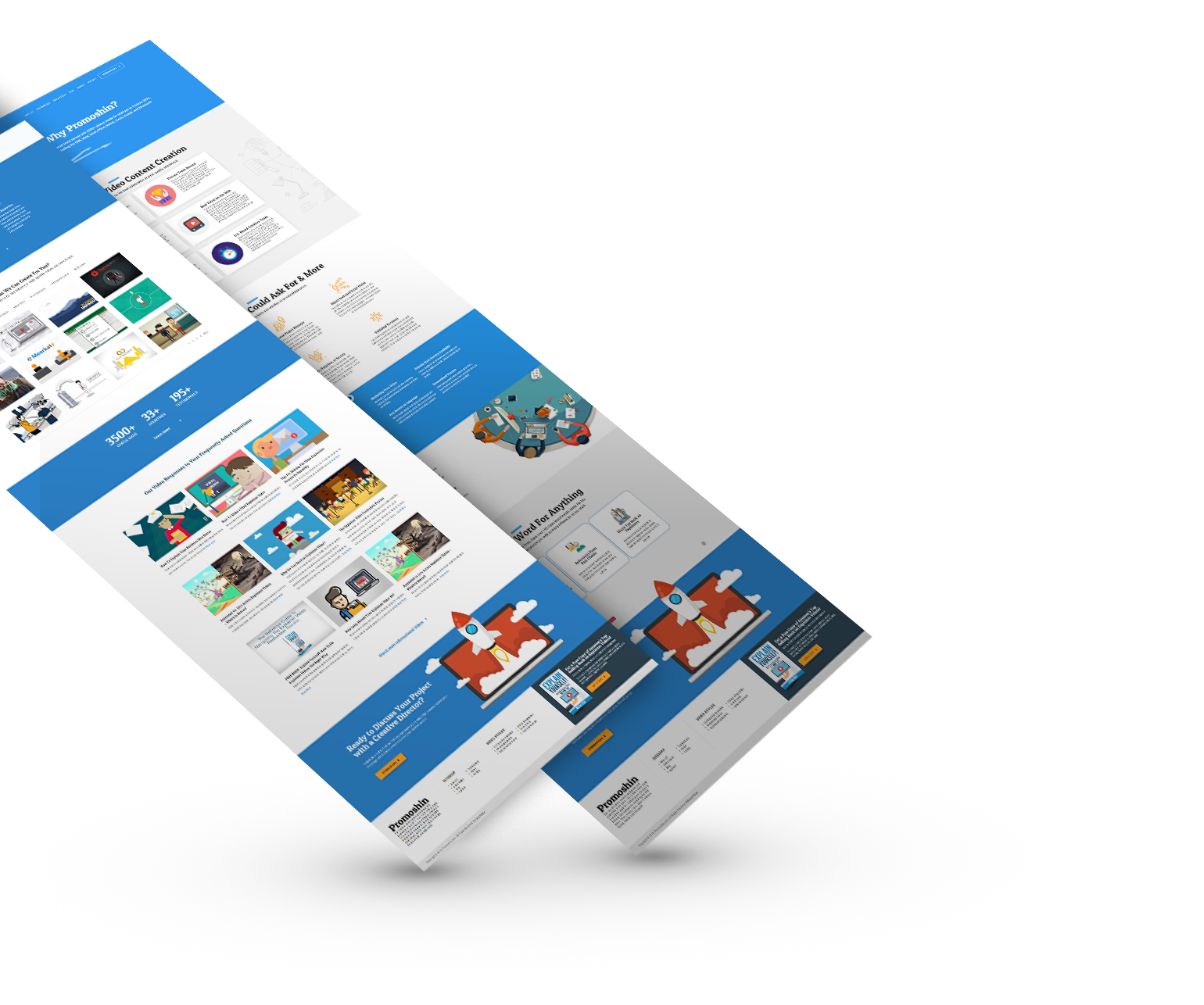 START TELLING US
ABOUT YOUR PROJECT
We will work with you from start to finish. Share your goals to us and start dominating the online world!