Work Process
Precision Down to the Core
Do an extensive research to understand which strategies and technologies to use to perfectly craft the new website based on their marketing and advertising goals.
Analyze current site's challenges and goals. Discover the existing site build and list out how we can improve it.
Using the references and assets the client provided, we render the design language and apply it on the pages which would then be uploaded to Invisionapp for rapid prototyping.
Convert the approved designs using WordPress. This includes responsive design and extensive testing on all browsers, screen sizes, and devices.
Optimize the site speed and performance. We also reapply and optimize SEO tags to mitigate SEO loss after migration.
Maintain the site and have ongoing improvements for better usability.
Typography
Montserrat
The quick brown fox jumps over the lazy dog
Open Sans
The quick brown fox jumps over the lazy dog
Positively and Actively in Motion
Challenge
Tara is seeking to innovate her site's design while still conforming to her branding guide. As a lawyer looking to establish her brand strongly, she wants lots of her pictures employed in the design.
Approach
A fusion of the branding guide and a new design language was created to cater to the technical feasibility. In line with that, this paves the way to a smoother and slicker layout with the new content that is planned to be deployed.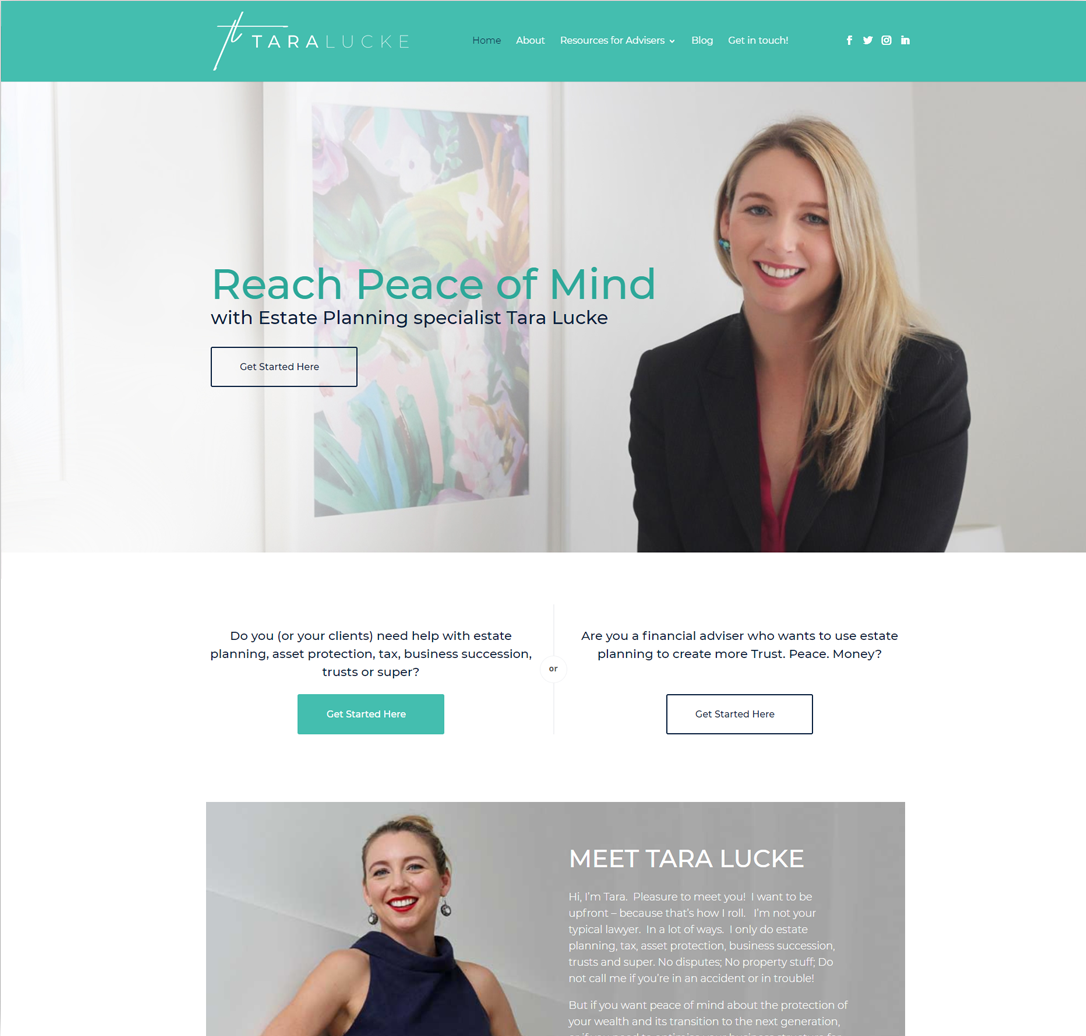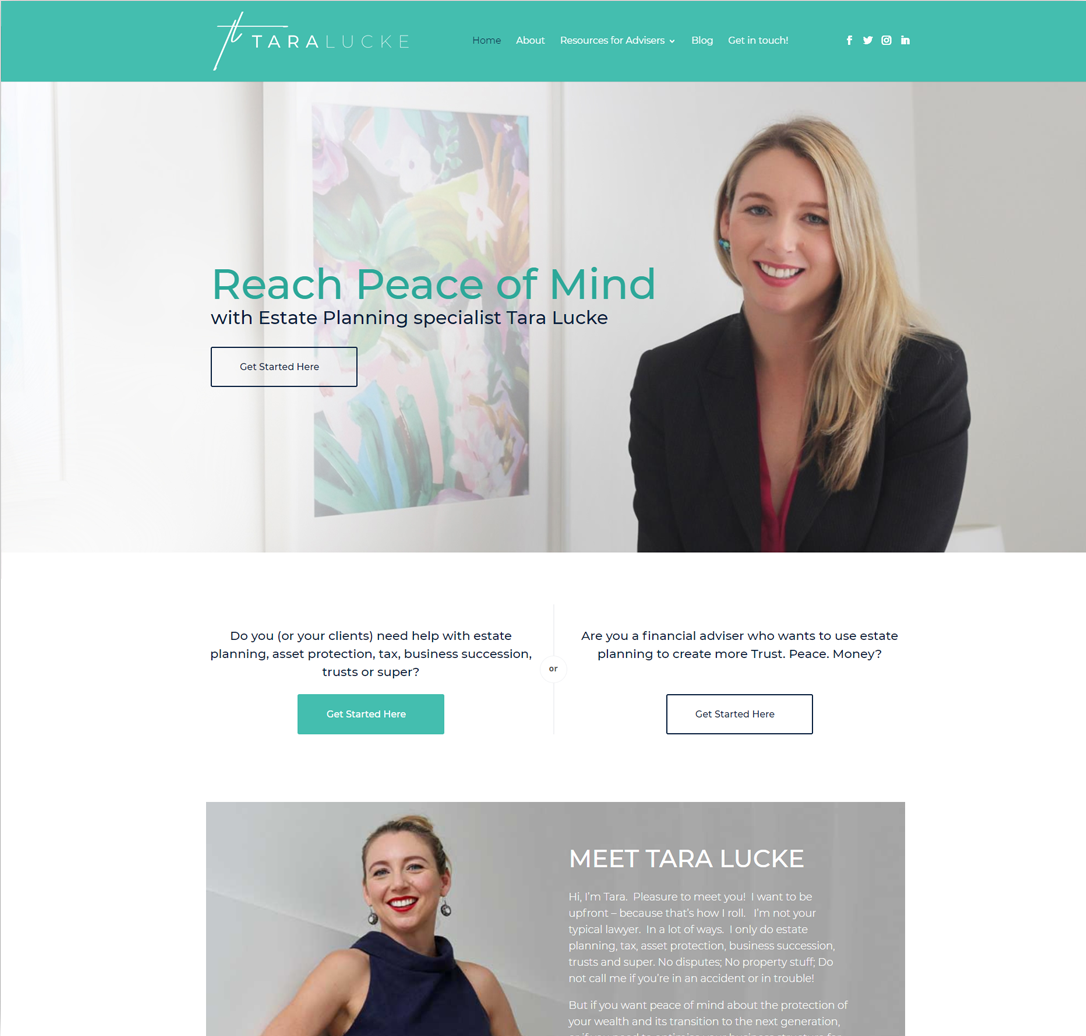 The Results
Fused with watercolor brushed elements and precise containers, Tara Lucke's new webdesign yielded a heightened user experience and opportunities to place content and target them properly.
Responsive Layout
Adjusted and Proportioned
Everybody has the right to reach for peace of mind. As a proud advocate for providing solutions, Tara Lucke does not discriminate on who can seek it. And this includes your screen size!
Content
Curated and Targeted
Given the subject matter at hand, Tara Lucke is an upfront brand that leaves no room for doubt about credibility. No beating around the bush. No mess. If you want peace of mind about the protection of your wealth and its transition to the next generation, or if you need to optimise your business structure for asset protection and tax minimisation – Tara Lucke is your woman.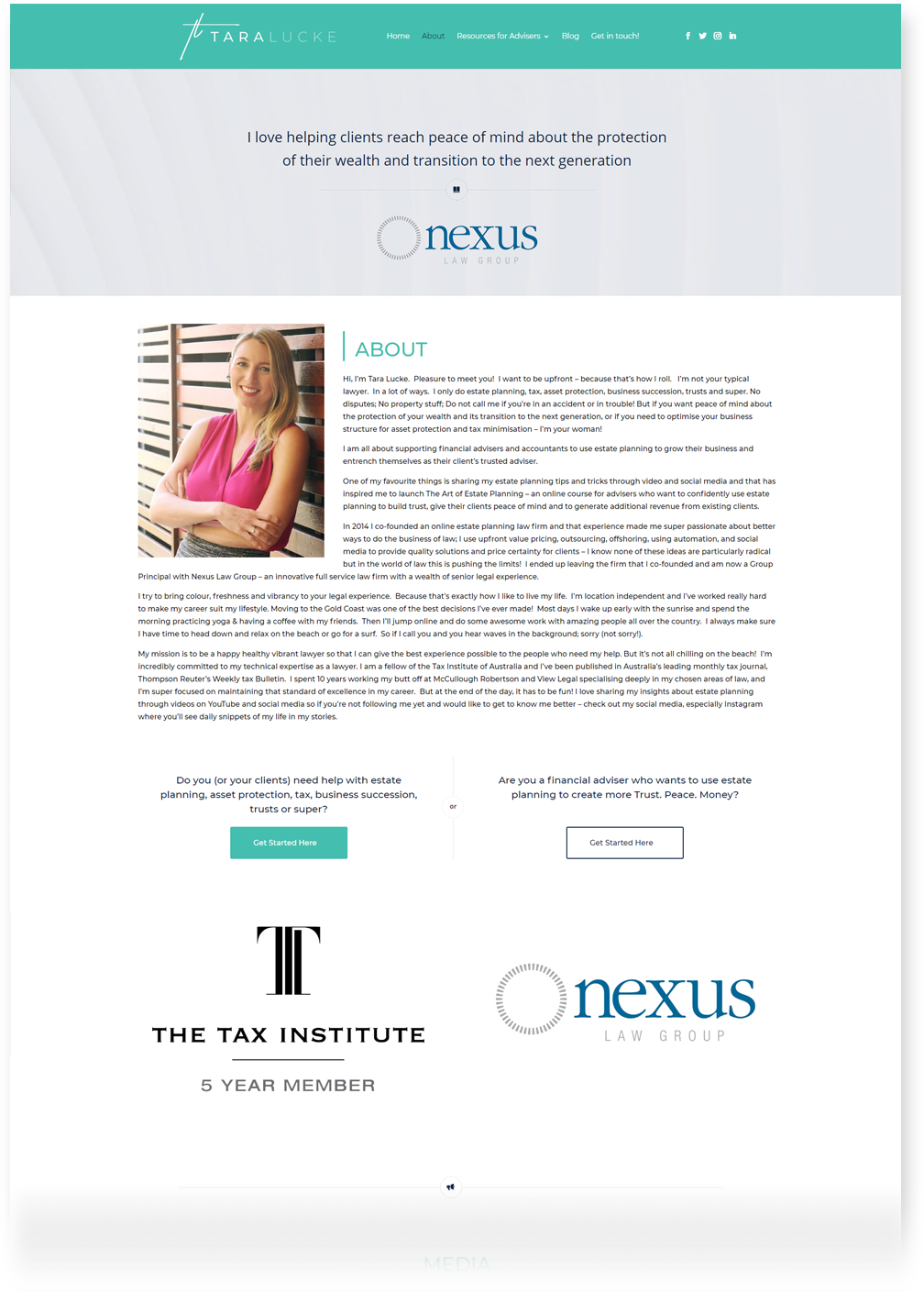 Gridded Layout
Crisp and Concise
Tara Lucke builds trust and familiarity. With defined layout, the interaction provided wouldn't confuse the viewer too much and lead them easily to where they want to go. Through that, sections meant to guide the viewer are ever present. As they say, a user interface you have to explain is not a good interface at all!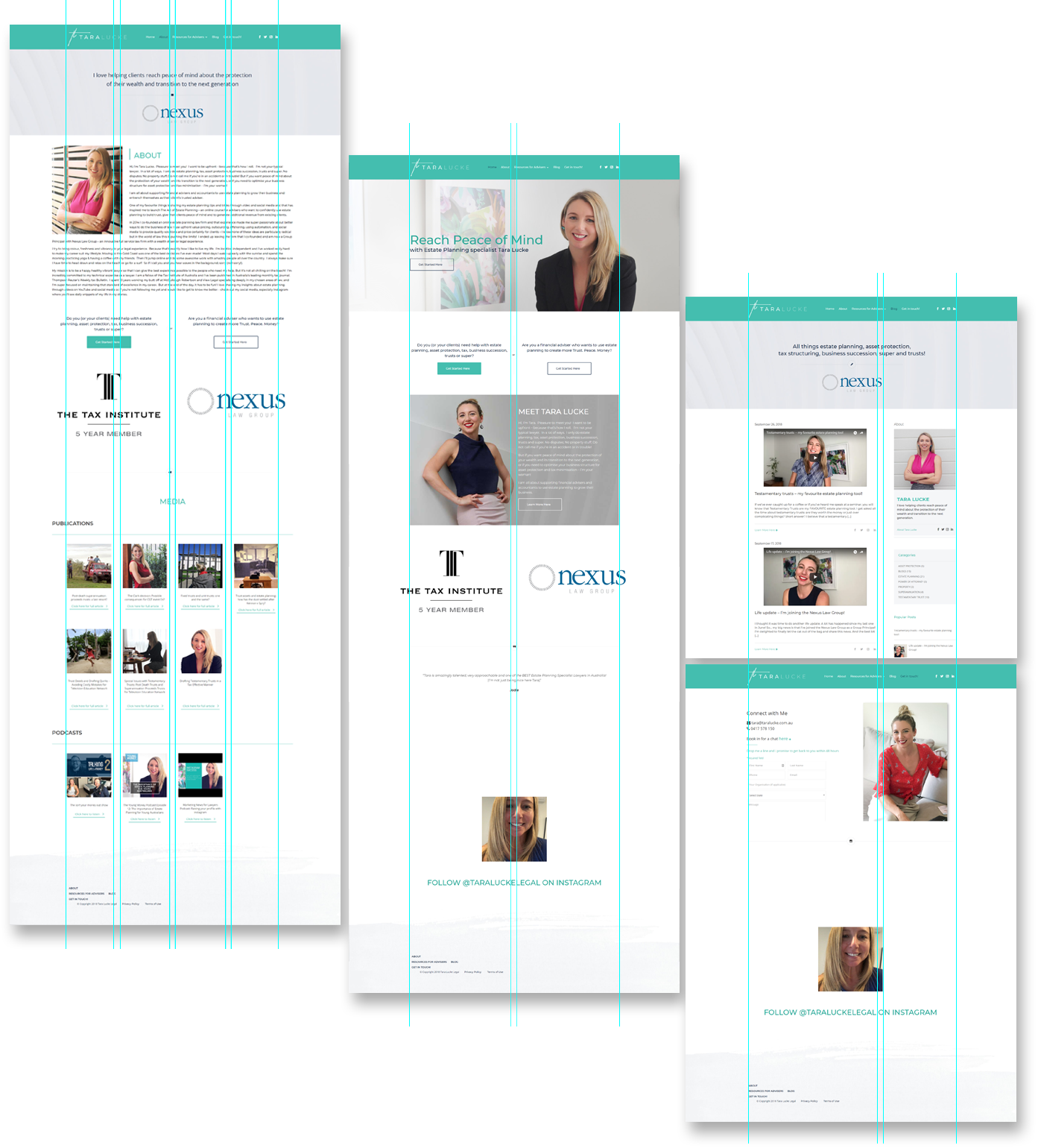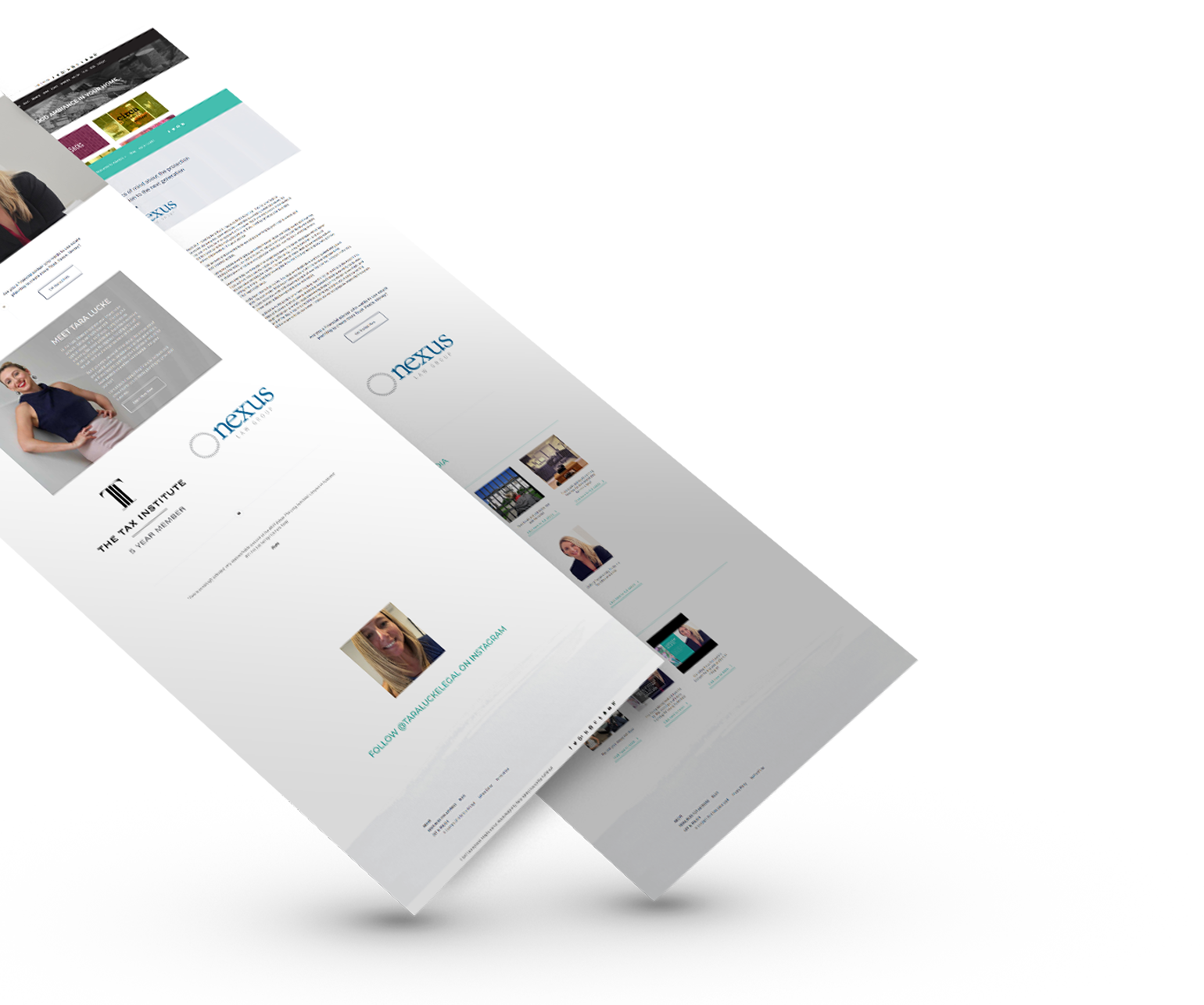 Case Study
Start Telling us
About your Project
We will work with you from start to finish.
Share your goals and start dominating the online world!
Made Possible by
GoCrayons