Work Process
Precision Down to the Core
Do an extensive research to understand which strategies and technologies to use to perfectly craft the new website based on Pitch Box's marketing and advertising goals.
Analyze current site's challenges and goals. Discover the existing site build and list out how we can improve it.
Using the references and assets the client provided, we render the design language and apply it on the pages which would then be uploaded to Invisionapp for rapid prototyping.
Convert the approved designs using WordPress. It includes responsive design and extensive testing on all browsers, screen sizes, and devices.
Optimize the site speed and performance. We also reapply and optimize SEO tags to mitigate SEO loss after migration.
Maintain the site and have ongoing improvements for better usability.
Typography
Roboto Regular
The quick brown fox jumps over the lazy dog
Roboto Light
The quick brown fox jumps over the lazy dog
Redefining the Limits of Concepts
Challenge
Pitch Box's then existing site featured heavy graphics, inefficient user experience and insufficient functionalities to cater to the needs of their target market. As an artist himself, Shah Turner wanted to update his site to have a cleaner and more professional outlook that would provide enough credibility at a quick overview.
Approach
Working hand in hand with Pitch Box's goals and marketing strategies, we redefined the site structure and introduced hero banners to feature their portfolio. In line with their goal to increase user engagement and credibility factor, we have also added some case studies and 2d plans explaining what their business is all about and how they're a game-changer for most of their business partners.
The Results
As opposed to the previous webdesign employed by Pitch Box, the improved UI/UX helps feature the essential sections better while not taking a huge toll on the page speed. Compelling graphics and eye-catchy headlines were used to garner enough attention. Furthermore, sections are effectively laid out to properly guide the viewer.
Responsive Layout
Cross-platform Versatility and Flexibility
Catering to the lifestyle of being on the go, Pitch Box has made it a point to make every section responsive. With the site accommodating any device, this opens up to countless possibilities.
Content
Focusing Where it Truly Matters
Ultimately, the content is the main highlight of most grandly designed websites. Despite the massive graphic usages, Pitch Box was laid out in the manner that would educate the viewer visually and contextually.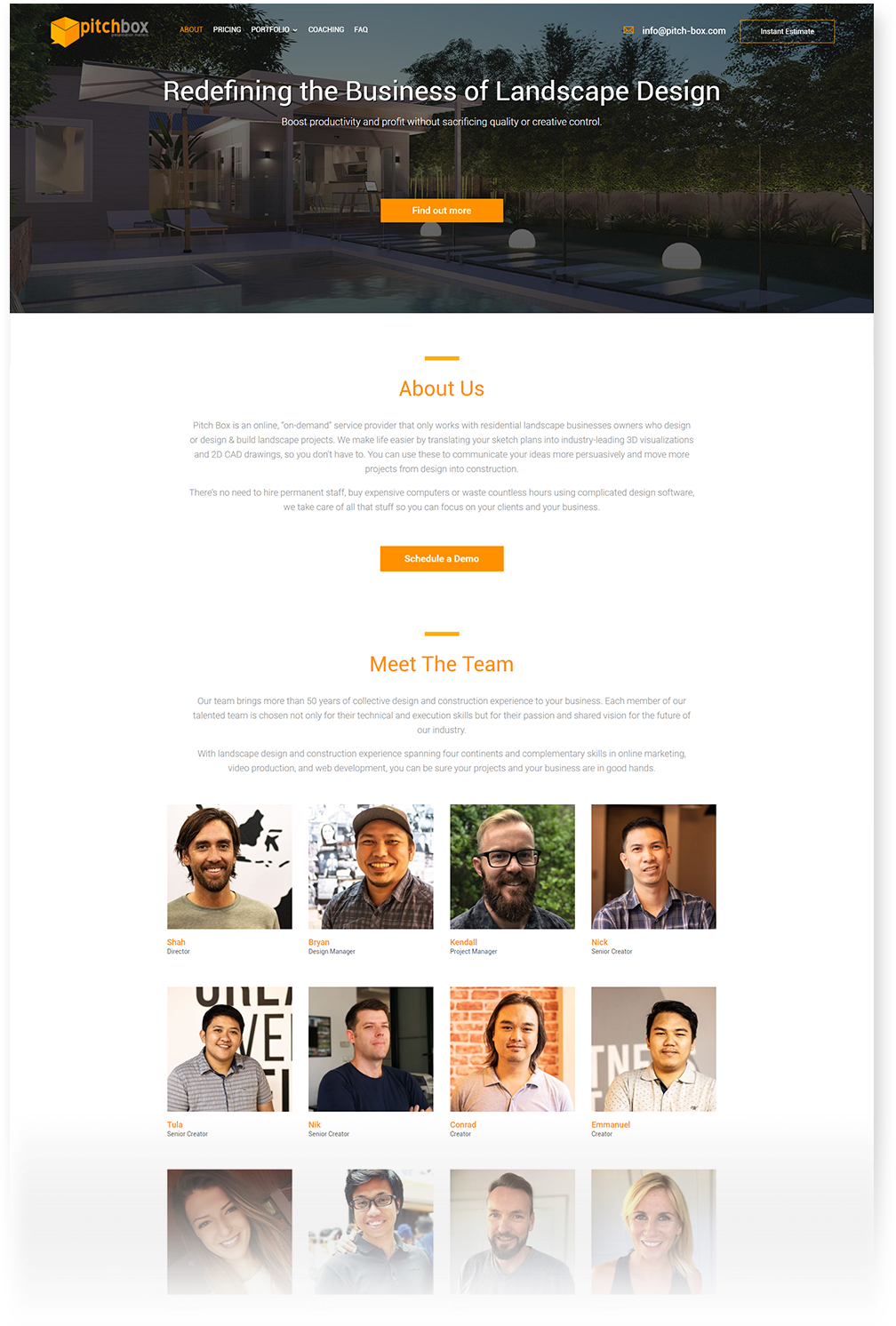 Gridded Layout
Methodically Placed and Applied
While recent design trends tend to go out of the box, Pitchbox's nature, on the other hand, is something that should conform to standardized forms to highlight the fact that its work process is also structured and precise. This not only allows the design to allude to the brand but also underlines the technical feasibility for the long term.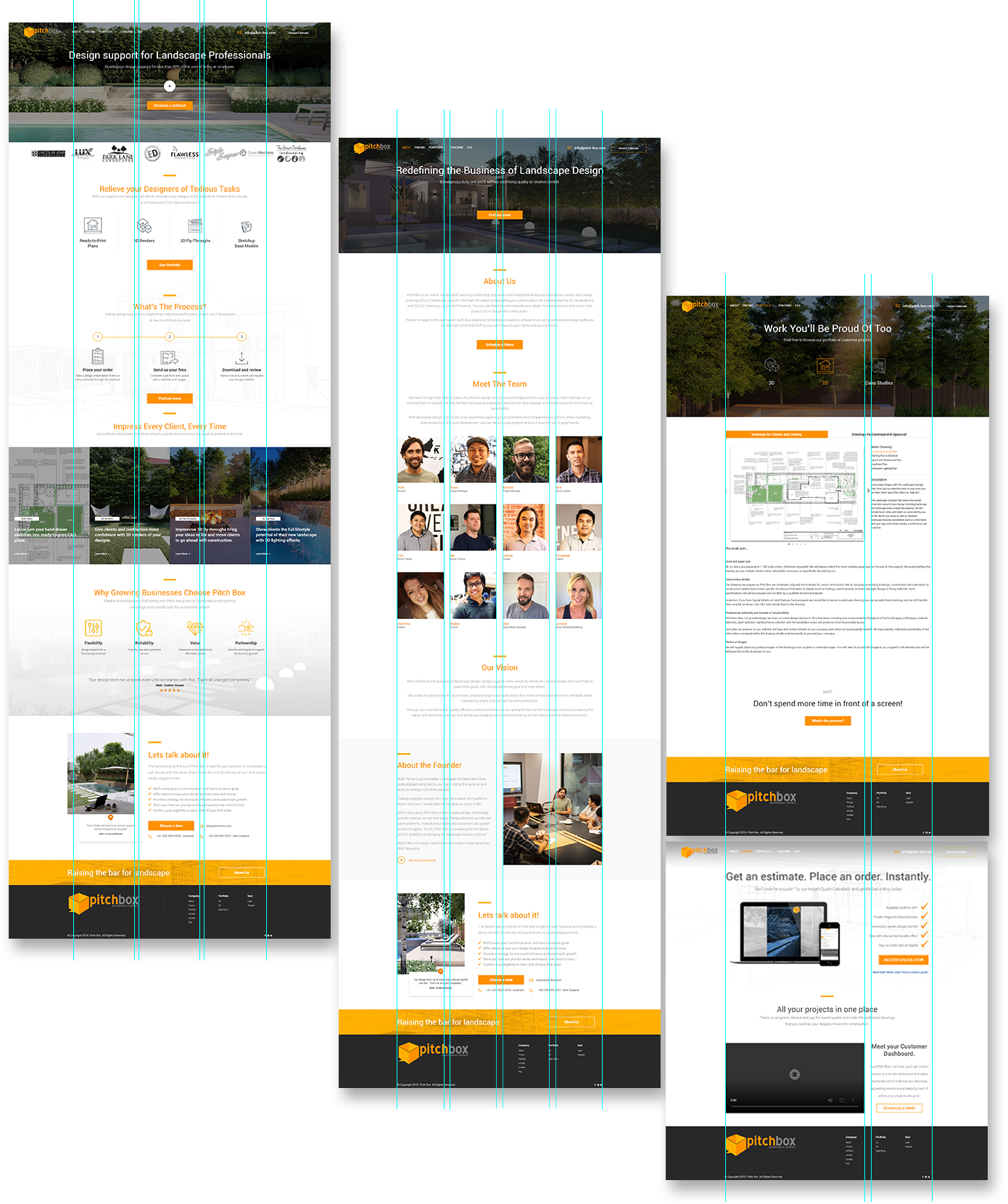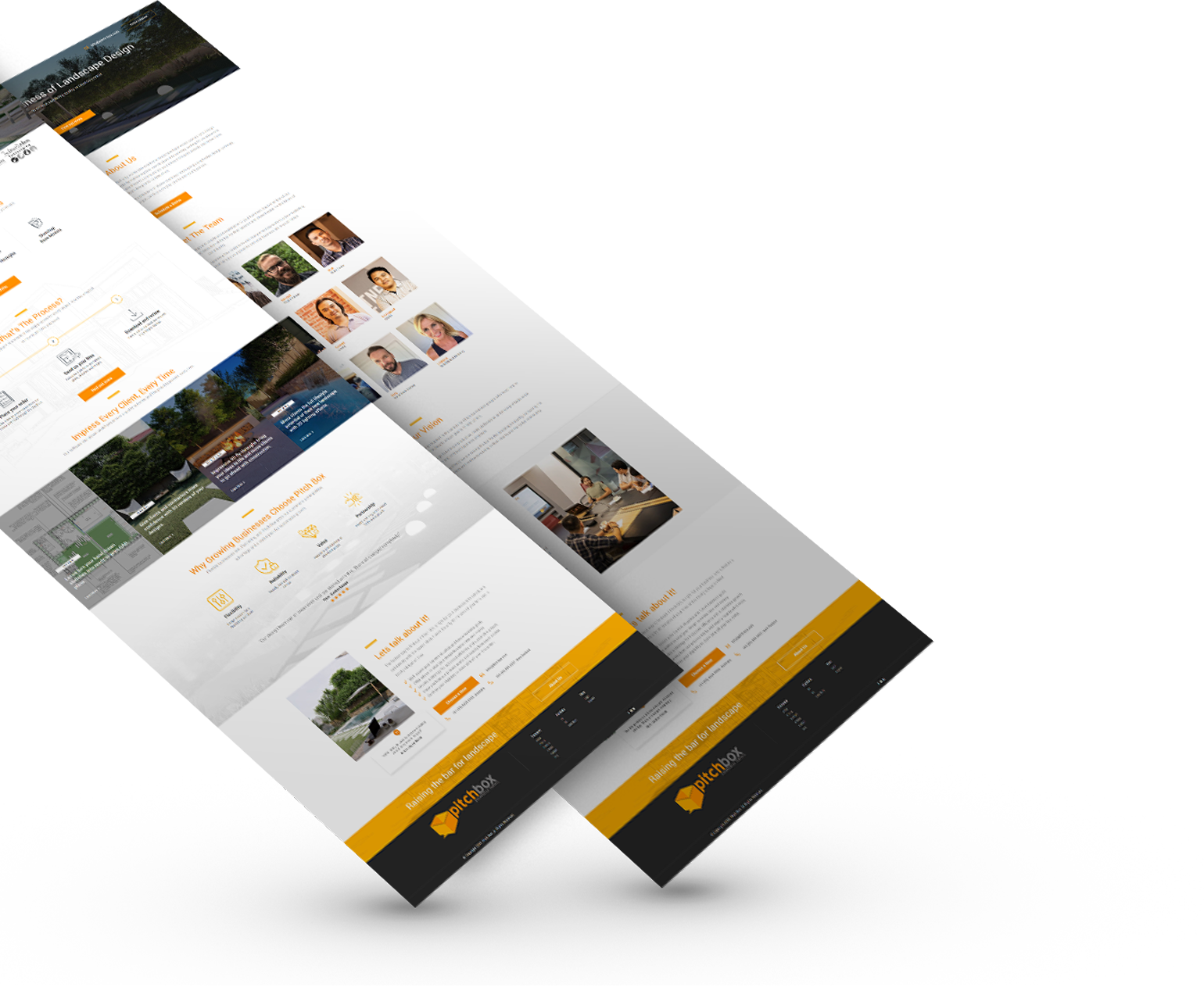 Case Study
Start Tell us About your Project
We will work with you from start to finish.
Share your goals and start dominating the online world!
Made Possible by
GoCrayons